If your location is utilizing the schedule sync, the employee's name in the app must match the name in your company's system. An individual user has the ability to edit their own name in the app but, you may find it easier to edit it for them. To edit a user's name, follow the directions below.
1. Login to the manager dashboard at manager.myshyft.com.
2. Go to the Team Tab 
3. Select the employee whose information you would like to edit.
4. Click on the name field you would like to edit and make your changes
5. Click 'Save Changes'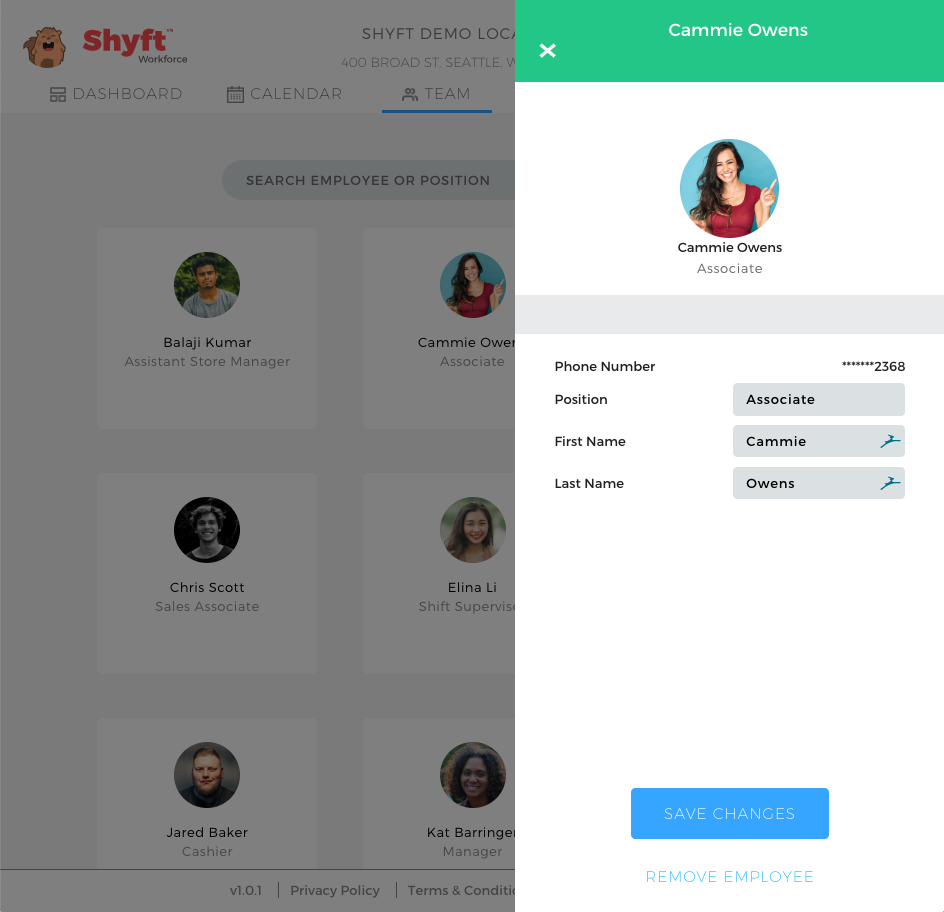 The changes may not display. However, you can refresh your browser and the changes should show