The Calendar Page shows shift activity based on when the shifts are performed.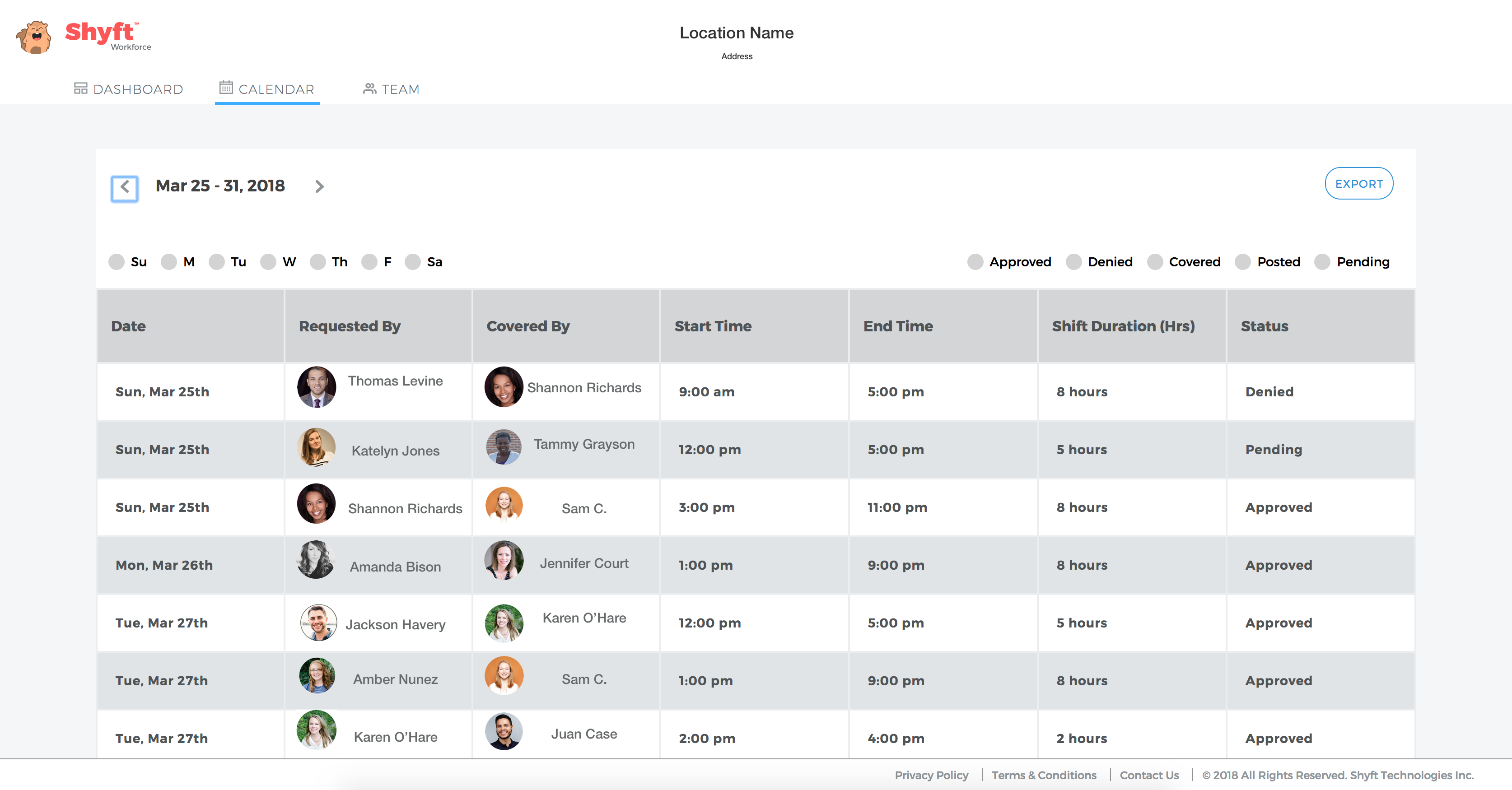 Week Picker Section
This field allows you to see recently changed shifts week by week, starting with the current week.
Export Button
This will export all of the data that is showing on the page, so it will exclude filtered shifts by day, type, etc. in CSV format
Day Filter Section
This shows all days throughout the week. If no day(s) are checked, you will see all traded shifts that are to be worked during that week. If at least one day is checked, then the filter(s) will be applied. For example, if you select W, you will see all the traded shifts that will be worked on that Wednesday.
Shift Type Filter Section
This gives the manager the ability to filter by the status of a shift. This behaves in the same way as the day filter section above.
Approved- a manager has approved this shift swap

Denied- a manager has denied this shift swap

Covered- shift has been covered.

No approval necessary

Posted- a user posted the shift but no one has offered to pick it up.

No approval necessary

Pending- this shift swap is pending approval